Downing Street has been forced to distance itself from the 'Cyber First' adverts which have been ridiculed all over the Twitterverse.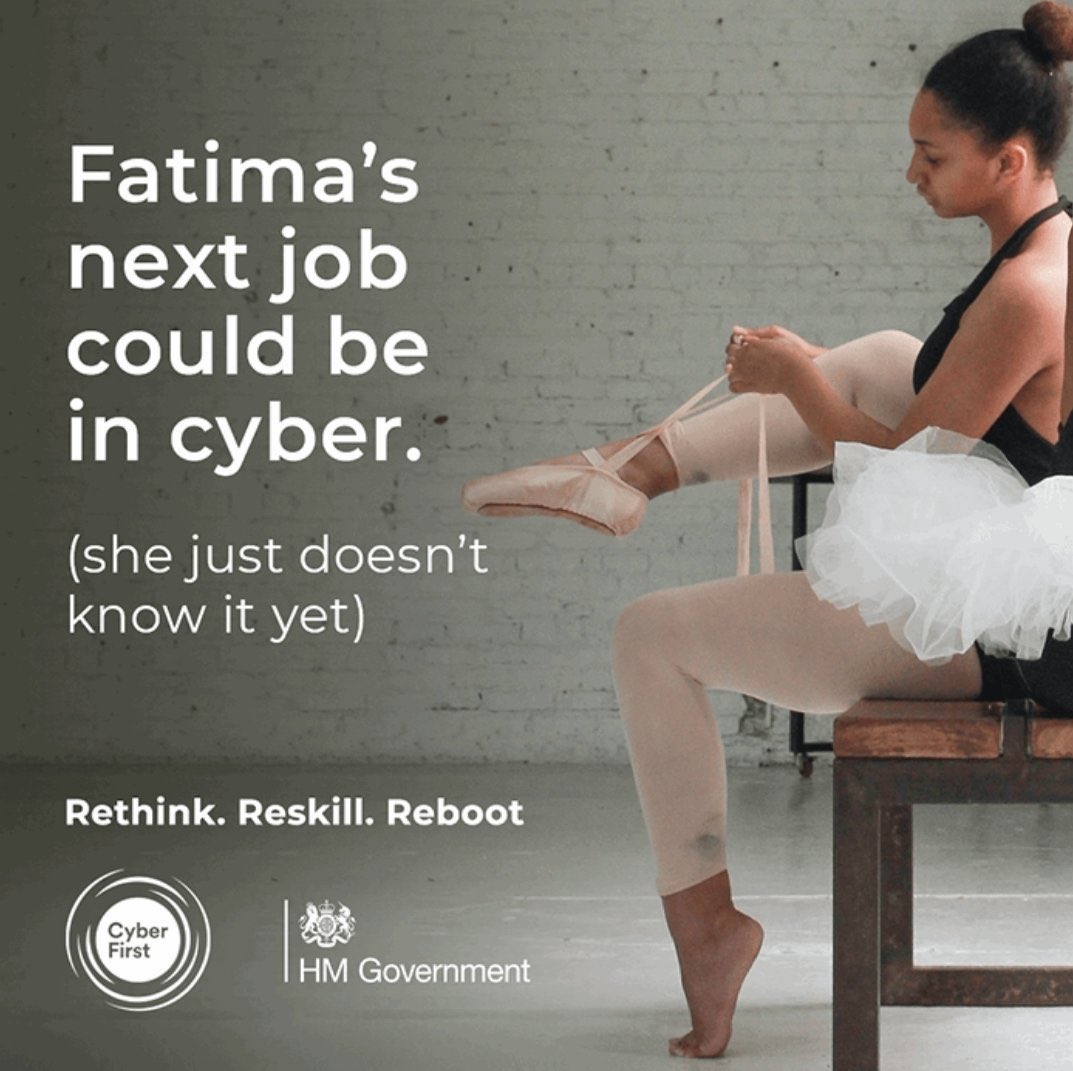 The advert (right) is part of a campaign by the National Cyber Security Centres featuring a variety of jobs and encouraging people to think about a career in cyber.
Chancellor Rishi Sunak was criticised earlier this month for seeming to suggest those in the arts who have lost their job during the pandemic should "retrain," although he denied this and said he was referring to people in all industries.
Initial reactions to the image were ones of outrage, with many pointing out the importance of the industry in supporting people throughout lock-down.
Even politicians got involved with Deputy Labour leader Angela Rayner tweeting.
And, of course, it wouldn't be a politics story in the UK without Brexit getting a mention.
However, in true Twitter fashion, the criticisms soon turned into memes.
Some took a slightly different approach to the word 'cyber'
Some even decided to turn the tables on the situation.
Is it really a successful meme if someone doesn't involve Spongebob?
If Dominic Cummings thought he was finally out of the news after his controversy back in May then I've got some bad news for him.
Baby Driver and Hot Fuzz director Edgar Wright also decided he wanted to get in on the fun.
Finally, we should probably find out what Fatima herself thinks about the whole thing.